First, let's try to figure out what's at risk. The New York Post published a bombshell piece in October 2020 that had the potential to throw the US Presidential election on its head. It was about Hunter Biden, the son of then-presidential candidate Joe Biden, and a laptop that purportedly belonged to him.
Hunter appeared to have made enormous sums of money from unscrupulous Ukrainian oligarchs by selling access to his father during the Obama administration, where Joe Biden served as Vice President, according to emails found on this laptop. That's when Big Tech stepped in to help stop the news from spreading. People were barred from sharing the New York Post piece on their timelines or through direct messages by the social media companies.
Read More: The Pandemic that Us Politics Overlooked
The New York Post's Twitter account was shut, despite the fact that it has been a hugely popular mainstream daily for almost 200 years and is now a well-known Right-wing voice. The laptop story was judged "Russian disinformation" by the liberal media, and that was the end of it. The remainder was handled by Big Tech and its "fact-checkers."
They admitted it seventeen months later. The laptop was authentic. What difference does it make now? Joe Biden has already won the election. There is war, there is out-of-control inflation, and the COVID ghost still haunts us. People don't have time for the laptop narrative, nor do they have time to ponder "what if?" The only individuals who benefit from this correction are the liberal media.
They'll now point to this (late) admission as proof of their own honesty and integrity. The cover-up and the correction both accomplished their goals. People would get to decide what they thought of a tale in the classic democratic method. It's not perfect, but it's certainly preferable to faceless executives at media and tech conglomerates dictating what people can believe. It can happen in India if it can happen in the United States.
Consider a small country in Africa or South/Central America, maybe resource-rich and a playground for Western corporate interests. What would happen to their democracy if Silicon Valley-based Big Tech began to control their information? It's impossible to ignore the racist and colonial undertones of it.
So you can imagine the uproar when Elon Musk announced his purchase of Twitter and stated that he wanted to let everyone to express themselves. Now, Twitter isn't even close to being the world's largest social networking site. But there's one major difference: everyone who counts is on Twitter. Politicians, the news media, and academics all look to Twitter for guidance on how to frame debate. Allowing everyone to talk negates the very point of having a ruling class.
Read More: There Is No Sign Putin Is Serious About the Ukraine Talks
Billionaires Can Be Affected by 'liberal Privilege' as Well
Let's get one thing straight. They are unconcerned if billionaires own major media outlets. The Washington Post is well-known in India. That is where Indian liberals go to "say truth to power" these days. Jeff Bezos, the world's second-richest person, owns the Washington Post and is estimated to be worth $171 billion.
Most individuals on the planet are unable to imagine such a sum of money, never alone the potential conflicts of interest that such a commercial empire would entail. Despite this, the Washington Post employs the motto "Democracy Dies in Darkness" without irony. I think we're fortunate to have Jeff Bezos shining a light on us all.
Musk tweeted he disagreed with a decision Twitter made in 2020 to restrict the distribution of a New York Post article about Joe Biden's son, Hunter, he called the company's decision to lock the Post's account on the platform "incredibly inappropriate."https://t.co/brG3E2CX7g

— English Flowers (@FlowersEnglish) April 28, 2022
Another billionaire owns one of the most 'trusted' news sources in the world, particularly in the business world. Did you know that he previously stated that China is not a dictatorship and that Xi Jinping is not a dictator? How much can we trust "news" sources like this? According to reports, a third of all Americans get their news from Facebook, which is owned by another billionaire, Mark Zuckerberg.
George Soros, a millionaire, built his fortune in the most unscrupulous of ways, gambling on fragile currencies all over the world and ripping them apart. Who recalls George Soros pledging his dirty money to anti-Modi campaigns? Is a wealthy white billionaire injecting money to destabilize the world's greatest democracy's elected leader? I don't recall there being a public outcry at the time.
What's the big deal if Elon Musk gets his hands on Twitter? Those who lauded the billionaire-owned Washington Post's ability to control narratives suddenly concerned about big business's ability to shape minds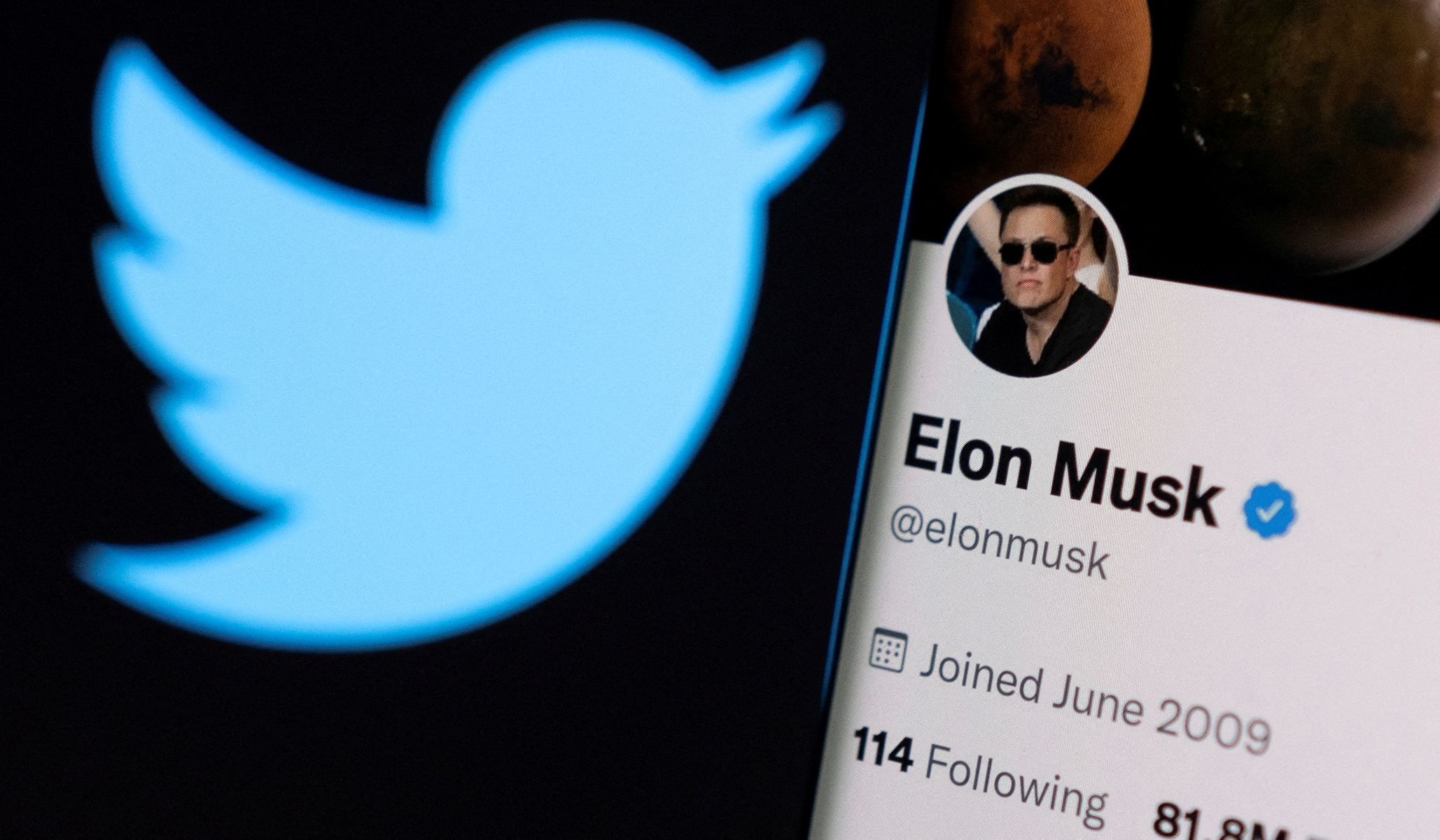 Read More: Oklahoma's Appeal in A Tribal Jurisdiction Issue Will Be Heard by The Justices
Of course, the issue isn't with the principle; it's with the individual. Elon Musk, unlike many others, has showed no sign of conforming to the woke liberal dogma that has become the norm among the ruling class around the world. Musk, on the other hand, has openly insulted their sacred cows, their censorship fixation, and their feel-good NGO scams, including the UN's World Food Programmed. Musk is now an adversary.