A state judge ordered that former President Donald Trump would be fined thousands of dollars starting Tuesday for failing to comply with a subpoena issued by the New York attorney general.
Judge Arthur Engoron formalized the reasoning for his decision to hold Trump in contempt Monday in open court and punish him $10,000 per day in a three-page written order.
The court noted in his written judgement on Tuesday that Trump "willfully disregarded" his prior order to comply with the document subpoena.
"As a result, Donald J. Trump is in contempt of Court and must pay a fine of $10,000 each day, beginning on the date of this Decision and Order, until he purges such contempt to the satisfaction of this Court," stated the judge. The order is dated April 26 and signed.
Engoron also discovered that Trump's unwillingness to comply has hampered the civil investigation of the New York attorney general.
"Moreover, each day that goes by without compliance jeopardizes OAG, since statutes of limitations continue to run and may prevent OAG from pursuing certain causes of action that it would otherwise seek," Engoron noted.
Read More: Oklahoma's Appeal in A Tribal Jurisdiction Issue Will Be Heard by The Justices
Trump's Lawyer Has Stated that She Intends to Appeal the Decision
For failing to comply with the December subpoena, the attorney general's office sought the judge to hold Trump in contempt. Alina Habbas, Trump's attorney, stated that they had looked and found no documents to assist investigators other than the ten that the Trump Organization had previously turned over.
The judge claimed the lawyer's sworn affidavit was "boilerplate" and didn't address whether Trump's team had searched file cabinets, calendars, or other materials.
"In short, the affidavit supplied the Court with no basis for concluding that the search was extensive or that it was performed in a good faith effort to furnish plaintiff with these records. Mr. Trump not only failed to submit an affidavit himself, which this Court believes would have been the best practice because he is the most obvious person to affirm where any responsive documents in his possession, custody, and control are located, but the attorney affirmation submitted on his behalf only contained conclusory statements, rather than details of a diligent search "the judge penned
JUST IN: Trump to be fined $10K daily starting Tuesday after failing to comply with NY AG subpoena, judge rules https://t.co/VQcFRsx28v pic.twitter.com/DNz3qXOYcg

— The Hill (@thehill) April 27, 2022
Trump's lawyer, Alina Habbas, informed reporters that Trump intends to appeal the ruling.
Habbas stated, "We respectfully disagree with the court's ruling today." "As I said, all records responsive to the demand had already been sent to the attorney general months ago."
The office of New York Attorney General Letitia James has been investigating the Trump Organization for more than two years, and has previously stated that as part of its investigation, her office discovered multiple misleading or fraudulent misstatements and omissions in the Trump Organization's financial statements, which were provided to lenders and insurers, among others.
Trump has failed to submit "even a single relevant document" in response to a subpoena sent to him in December, according to Andrew AMER of the attorney general's office.
Read More: There Is No Sign Putin Is Serious About the Ukraine Talks
"We're having trouble getting a thorough understanding because we don't have evidence from the person at the top of the company," .
The attorney general's office's Kevin Wallace said getting records needed for the probe has been "like pulling teeth" in certain cases, characterizing the Trump Organization as a closely-held family business with 500 organizations and millions of dollars flowing around.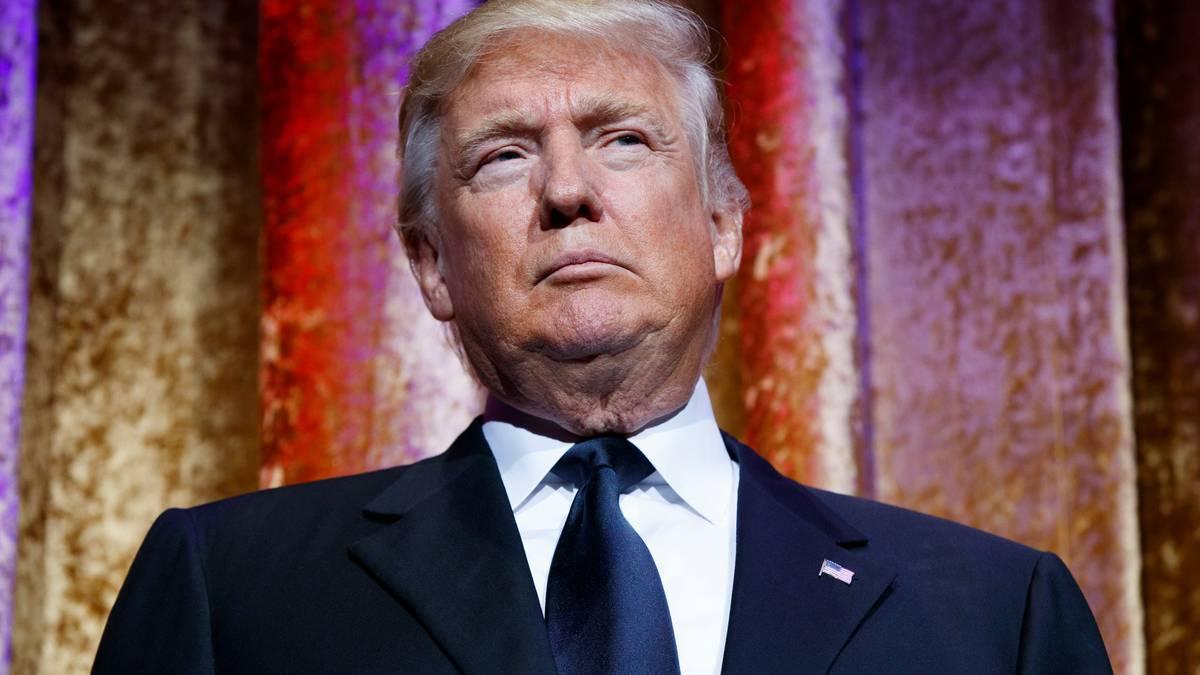 Habbas testified in court that the former president does not believe he is above the law, but that he just lacks the types of written exchanges required by the subpoena, despite the fact that he submitted hundreds of thousands of documents through his assistants. Habbas claimed she searched Trump's hard copy calendars and physical file locations herself, as well as interviewing him in Florida.
"President Trump does not communicate via email." He doesn't send texts. Habbas added, "And he doesn't have a work computer at home or anywhere else."
"I took it upon myself to board an aircraft and fly down, asking him one by one if there was anything on his person that he hadn't given me because I needed it." "And he didn't," she stated emphatically.
The court questioned why Trump did not sign an affidavit certifying that he followed the subpoena's instructions. Habbas said he'd do it.
"Much to the chagrin of some in this room, my client is an honest person," Habbas added.
The Trump Organization is being investigated by James' agency for engaging in fraudulent or misleading activity in connection with appraisals and financial statements, according to court records. Both the former president and his company have been served with subpoenas for records relating to the probe.
Habbas claimed that the attorney general's inquiry has "appears to have become aimless," claiming that the Trump Organization has been served with six distinct subpoenas, generated more than 6 million pages of information, and deposed 13 Trump Organization witnesses since it began three years ago.
"The scope is always evolving to meet the needs of the attorney general," Habbas said in court. "It pivots and looks for something new when it isn't happy with the evidence it has gathered."